Researcher, communicator, language lover
I'm Wine, a seasoned researcher, translator and linguist by training, and lover of all things communication.
My love for languages is related to my roots: as a Belgian, I've always understood how close language is linked to our identity (and to our politics…). After studying Germanic languages and an MA in Translation, I moved to the UK. For 10 years I worked as an academic qualitative researcher doing research with NGOs on multilingual communication and translation. After another 2 years in Ireland, I returned to Belgium and joined the NGO ranks: I worked as a communications coordinator in the Belgian international NGO Trias for a year. I loved the colleagues and learned tons, but I missed the research… That's why I decided to launch my consultancy career.
Now, I put my research expertise and skills to use to help a variety of clients communicate better. Organisations hire me for specific projects. These can be short or long assignments, and I work as a freelancer or in-house consultant. My career and skills include a variety of aspects around communication and translation. You can read examples of my work here.
When I'm not trying to find out how we can reach your audience better or tackle your translation issue, I'm at my painting easel, playing cat lady, or taking a long walk outside. 
Feel free to get in touch and tell me more about your project to see how I can help you achieve your communications goals!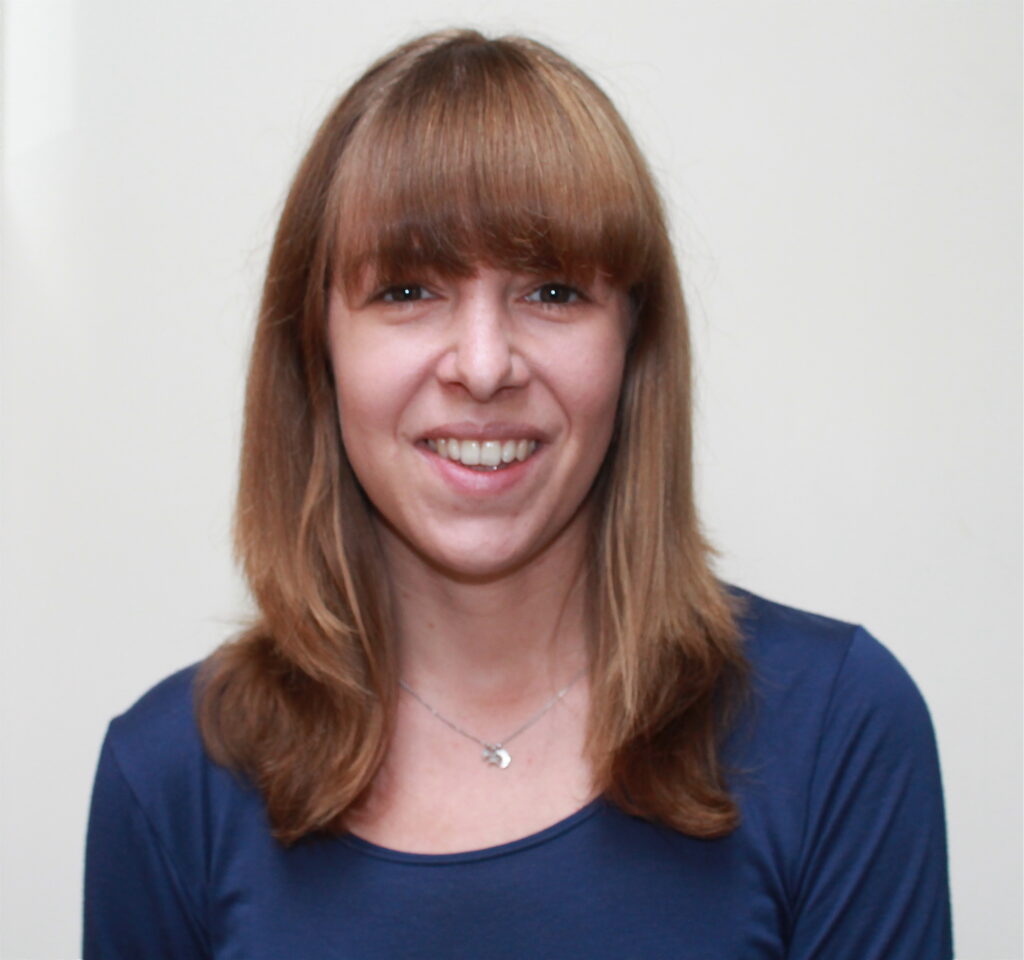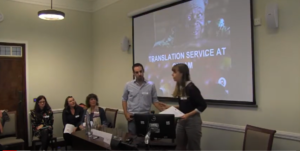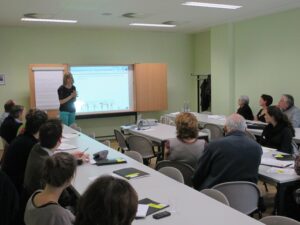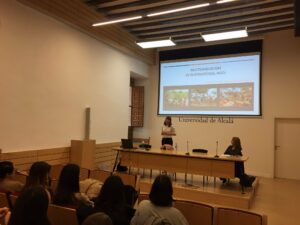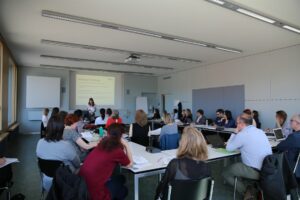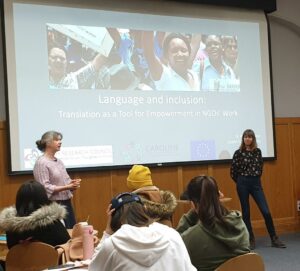 working with me in keywords...
My ambition is to help others improve their communications
Professionalism for me means combining my expertise with integrity and listening and responding to your needs
I enjoy thinking creatively and strategically about your needs in order to propose the most appropriate solutions
Qualifications & training experience
This list provides an overview of my relevant experiences and qualifications as a linguist, trainer and researcher.
course development & marketing
Online course design and curriculum development:
developing course outline
selecting up-to-date teaching materials
uploading to online platform & structuring appropriately
Programme promotion:
designing promotional material
programme promotion through academic networks & online communities
selection of conference papers
Research-related guest lectures to various universities and programmes, including:
MA in Translation, Module: International Organizations and Translation Policy. University of Graz. 1 June 2021
MA Translation & Interpreting, Facultad de Filologia, Universidad de Alcalá de Henares. 12 November 2019
MA English Linguistics, in module: 'Institutional Multilingualism'. Université de Lausanne. 18 April 2019
MA in Translation, Department of Linguistics and Language Practice, University of the Free State, South Africa. 18 May 2018
BA in Multilingual Communication, Université de Genève. November 2017 and 2018
MA Translation, Module Translation Topics. KU Leuven campus Brussels. 17 May 2016.
Marie Skłodowska-Curie & Irish Research Council COFUND
For the project 'Translation as Empowerment'
Project ID: CLNE/2019/295. June 2019.
I was the principal investigator
Global Challenges Reserch Fund
For the project ProLanguage: 'The protective role of language in global migration and mobility: language policies and practices in refugee settings'.
Principal investigator: Prof. Theodoros Marinis, University of Reading.
I was involved in drafting the bid and attracting non-academic partners. Aug 2017.
Early Stage Researcher in the FP7 Integrated Training Network 'TIME: Translation Research Training: an Integrated and Intersectoral Model for Europe'
Academic partners: Aston University, KU Leuven, University of Turku, University Rovira i Virgili
PhD carried out in the framework of the TIME project
FP7-PEOPLE-2010-ITN
Total budget: € 1,228,978
External expert referee for research proposals to FWO (Flemish Research Fund), 2017
Academic peer reviews for the journals:
Across Languages and Cultures
International Journal of Multilingualism
Journal of War & Culture Studies
Journal of Specialised Translation – JoSTrans
Journal of Translation and Technical Communication Research – TransKom
Perspectives: Studies in Translation Theory and Practice
Social Policy & Administration
Translation Spaces
Translation Studies